Insurance on-line - For Brokers and Insurers
For Brokers and Insurance Companies. BrokerIT provides a fast, efficient and incredibly easy way of selling insurance on-line. Open your new sales channel today and share in the growing on-line market place. Provide all your client's insurance needs in a cost effective manner like never before. BrokerIT is a cloud computing service powered by MDC's InsureIT software platform. Combined, these two unique offerings provide a complete solution that gives both Insurance Companies and Insurance Brokers every possible service they could require to run their on-line operations successfully. MDC's BrokerIT cloud solution delivers free web quotations for insurers and brokers across many lines of business. From home, car, travel, motorbike, pet, holidays including multi trip and single trip as well as commercial lines of insurance. We only charge for successfully completed transactions, if you are not making the sale we don't charge you a fee! BrokerIT also provides a managed white labelled service, which allows insurance operations to deploy their web based offerings to multiple channel partners with ease. This white labelling service is available across all lines of general insurance. Insurers can use BrokerIT to deliver their product to agents (B2B) and to direct clients (B2C). An example is KennCo which delivers travel insurance to insurance brokers such as Aaran Insurances and Credit Unions such as Impact via white labelled web sites. They also sell directly using their own branded version. This front end flexibility allows a multitude of solutions all based on the same back office and database.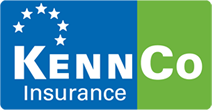 BrokerIT has been designed to operate on MDC's back office solution or can be integrated into your existing system to ensure the maximum flexibility and speed to market. This allows companies to reap the benefits of using MDC's web technology and expertise without having to migrate from their existing solution on day one. In the insurance industry keeping overheads low while maintaining a healthy profit margin and client portfolio is a central cornerstone of any viable business strategy. By effectively harnessing the reach and scope of our BrokerIT service you can protect your bottom line while increasing the potential for growth in a challenging Insurance market.